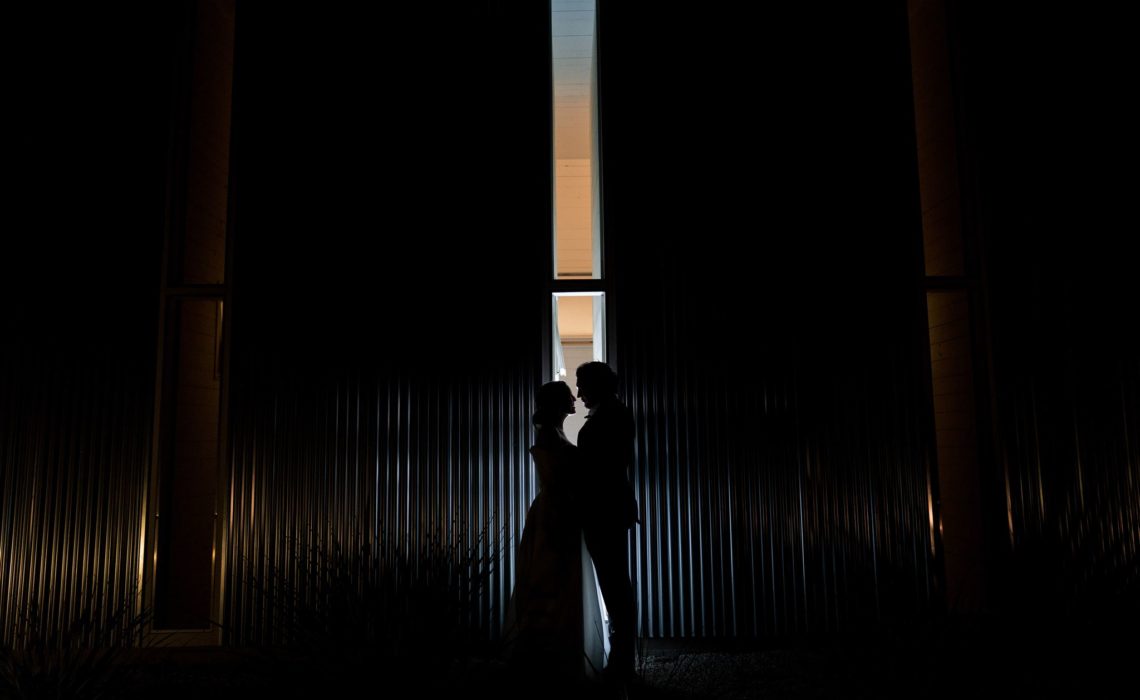 Julie and Chris celebrating their wedding in December 2020 at the Prospect House in Dripping Springs. This couple was such a joy to work with in the midst of a crazy pandemic-filled year. They met in college at Texas A&M and then reconnected in Austin years later. Their friendship, connection, and love for each other was apparent during the planning process and shined bright on the wedding day.
They selected the amazing space at Prospect House for the backdrop of their wedding. Julie created a vision that fit perfectly with a winter hill country wedding. Her design incorporated greenery, flowers that looked as if you walked in a field and picked them, and hints of metallics. In addition, they incorporated some personal touches. These included photos of their dog and cat, a custom sign, donation selections vs. favors for their favorite charities, and many more.
It was truly my pleasure to provide wedding planning to such a lovely couple to celebrate their wedding. We worked closely on creating an intimate space for family and friends while also taking precautions for safety. The smiles, laughter, dancing, and joy from this wedding day was a bright light amongst a challenging year. We wish Julie and Chris all the joy and happiness in their marriage!
Finally, our amazing team of vendors included Prospect House, Grant Daniels Photography (including all these amazing images shared below), PEJ Events Catering, Complete Weddings & Events for DJ and Photo Booth, Loveleigh Flowers, Bee Lavish Vintage Rentals, 4 Leaf Limo, Amy's Ice Cream, and Fitzhugh Brewery for the rehearsal dinner.