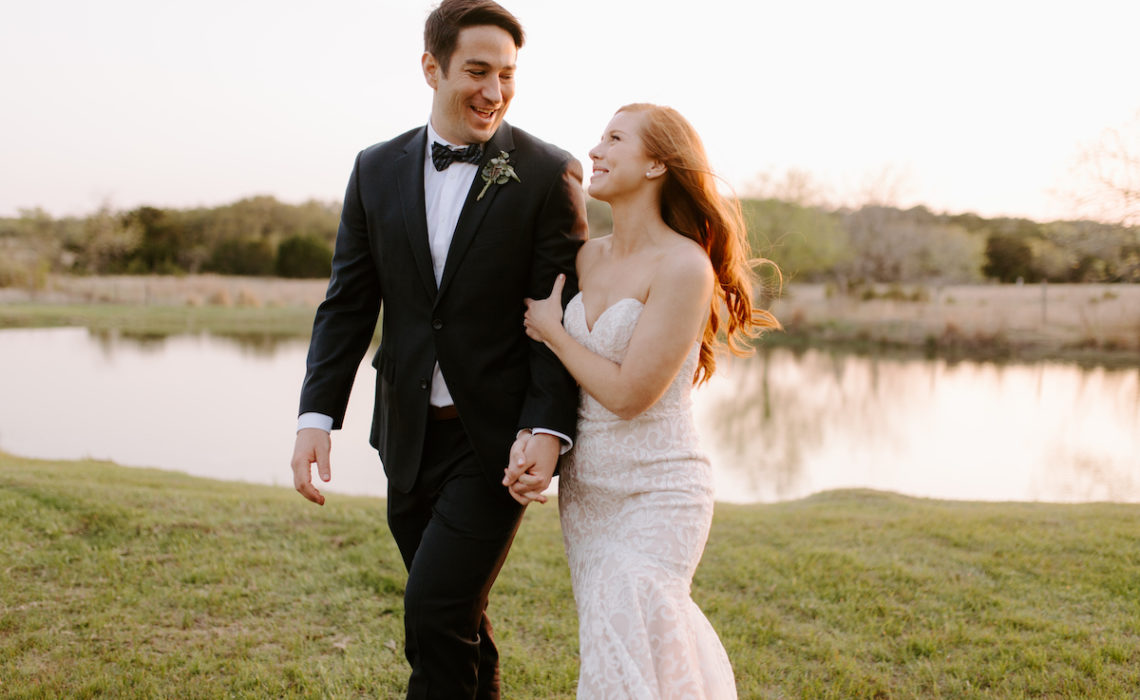 It was a pleasure being Janie & Patrick's wedding planner for their al fresco wedding in Austin at Pecan Springs Ranch. Not only did we thoroughly enjoy working with them, but we had worked with the bride's family previously. Previously we had planned Janie's sister's wedding! It was a true delight to be part of each wedding.
Janie & Patrick truly hit the meaning of the good times and bad during their wedding planning. The pandemic had taken its toll on the world and there were many delays, postponements, and logistical difficulties that took place in planning this wedding. Starting in 2019 with a June 2020 date, we delayed all wedding vendors until April 2021. Then this amazing couple was able to finally say "I do." We adjusted to be outside in the open air and took precautions to keep everyone safe while also celebrating Janie & Patrick. I couldn't be more excited to see all love these two have for each other. You can see it in the photos that T&V Photography took. The look in their eyes show how much they love each other.
Other amazing vendors include DNA Events w/ Slab BBQ, Hill Country DJ, Good Times Ice Cream Truck, Bouquets of Austin, Makeup ATX, and 4 Leaf Limo.
Contact us at Vintage&Lace regarding your Austin Wedding Planner needs!