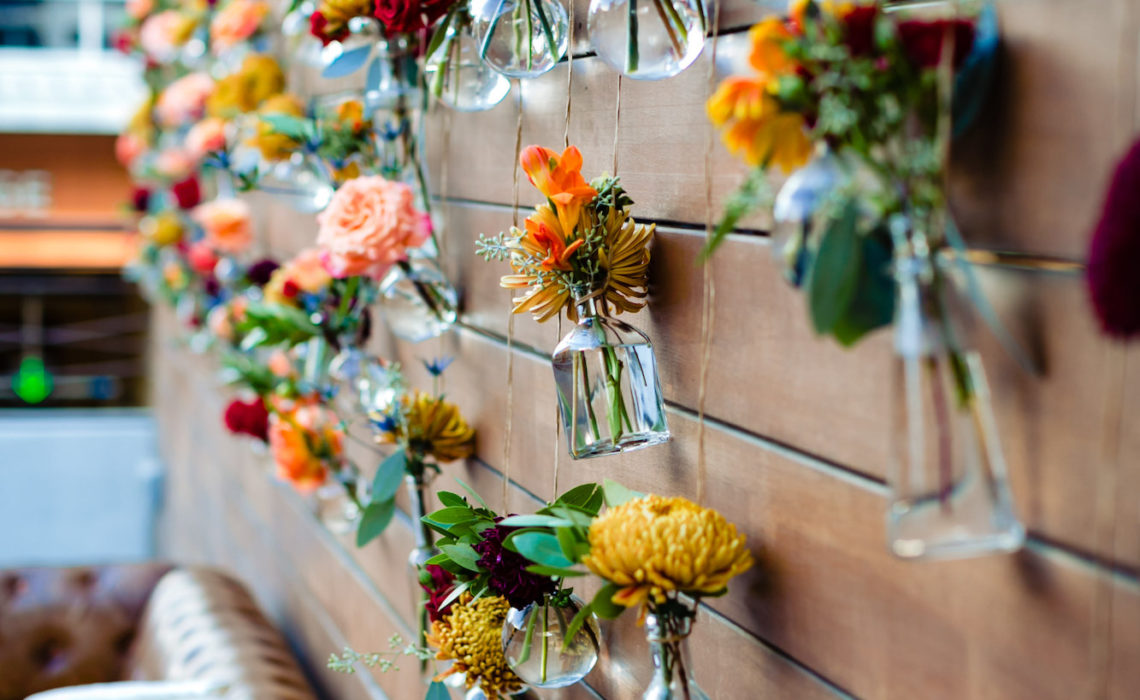 Priti & Sami celebrated their Sangeet in a color-filled event in downtown Austin the day prior to their wedding. We created a celebration filled with jewel toned floral, comfortable lounge areas, and lively ambiance on a rooftop in the middle of downtown Austin at The Vaughn.
These Austin vendors helped to create a spectacular event for the couple to celebrate with family and friends. Bouquets of Austin did an incredible job of bringing the colors to life complete with overflowing centerpieces and a floral wall installation that has got to be one of my all-time favorites! The Clay Pit catered delicious Indian fare for guests to fill their appetites as they desired at the buffet. Spacecraft Entertainment kept the music joyful to create a festive dance floor. All the festivities were captured by the delightful Amy of AL Gawlik Photography. Other vendors included Premiere Event Rentals, Birch & Brass Vintage Rentals, Erica Gray Beauty, and OmHenna.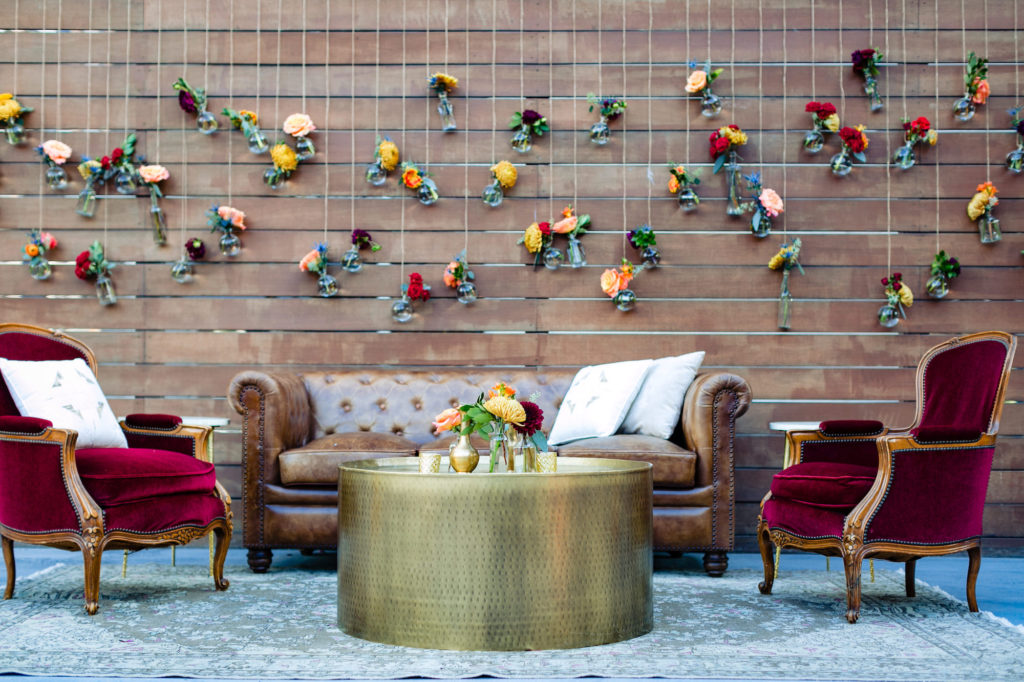 Contact us for more information on planning your wedding and or festive celebrations!